Braintree Girls' Volleyball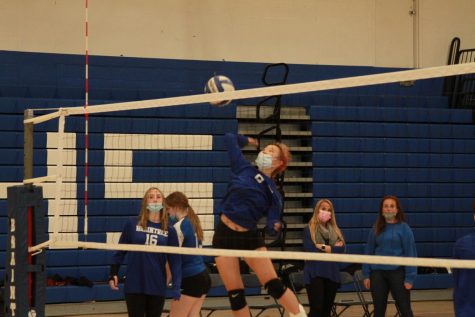 The Braintree Wamps Girls Volleyball Team put up a good fight during their match against Brookline's Warriors but were defeated in a close game of 2-3 on Thursday, October 14th. However, it was most definitely an enjoyable game, especially with the amount of energy both the crowd and team displayed. For the girls on the court, it seemed like nothing could get them down and they played consistently well throughout the night.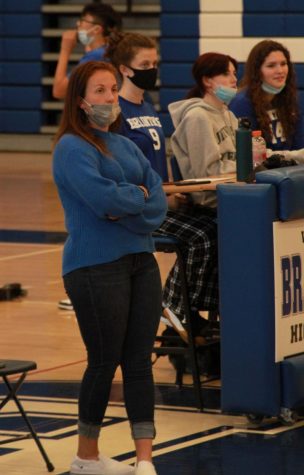 As for their season, the girls are currently 4-7 with about five games left to round off this year's season. Ms. Spaulding, the new varsity coach, spoke about how pleased she was with this year's lineup: "Having a new team and still competing and having many coaches compliment us is a huge, huge thing". The team has only two returners from last year's season so it was impressive to see how far they've gone, given the impact COVID-19 had on the previous season. In the end, not even a global pandemic could hold back the teammates from developing strong bonds with one another and being able to hone their skills. Senior outside hitter, Ella Chan, emphasized how, "the team is going really good right now especially with this… whole new program and everyone is really close and always trying their best" with Johanna Nguyen, a junior on the varsity team, adding: "this season had a lot of opportunity to grow and to improve".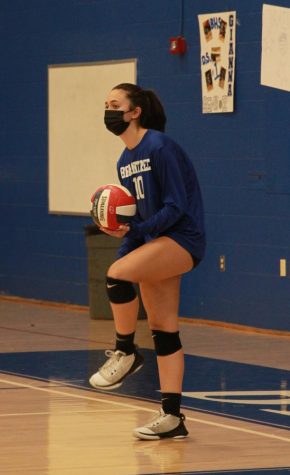 With this season being the last for the seniors on varsity, some do not plan on giving up on the sport once they leave Braintree High. Mary Kate Higgins talked about continuing to play casually when she goes off to college: "I don't think I will end up playing in college but I definitely would like to do pick up leagues here and there. I don't want to… stop playing completely 'cause I really enjoyed my last four years playing". Alongside Mary Kate, Ella also mentioned how she wanted to continue by playing in an intramural club as it is, "really fun, less commitment, less stress" but still a way to participate in the sport she loves. In regards to future plans, Ms. Spaulding set quite the long term goal for herself and the team. "My five year goal is… to be competitive, to win Bay State Conference… Bay State Conference is a very hard league. Right now we have Needham and Newton North which are ranked the top five, and then we also have Natick and Wellesley that are also in the top twenty so it is a very competitive league that I hope one day Braintree volleyball will also be in that top twenty". We will definitely be seeing more from the girls volleyball team in the coming years so look out for that.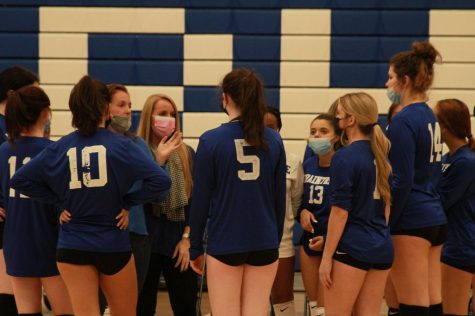 Finally, some words of advice for those who are interested in playing volleyball for fun or on the high school level. The biggest piece of advice from the current roaster would be to simply try out.
Mary Kate deeply encourages that new and willing players  should "Definitely, definitely, definitely try out… if you have the opportunity to play you should try it out 'cause you'll definitely love it". Adding on to Mary Kate's point, Johanna also believes that there is no harm in trying out: "Volleyball is super inclusive and I feel like it's one of the most forgiving sports especially if you're a beginner".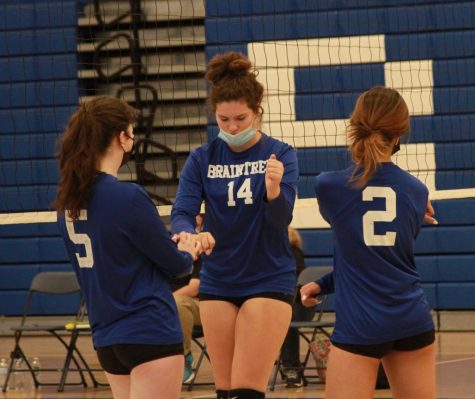 As a general piece of advice, Ms. Spaulding suggests to anyone who wants to play any sport "to do the extra work". She wants players to understand that honing their skills in a certain sport is great and all but actually being "physically stronger and mentally stronger" is equally important. Her perspective stems from personal experience since "that's my biggest regret in high school was I never did that extra work and now looking back at it I'm in better shape now than I was at sixteen and I hope none of them ever have that regret that I did ". Ms. Spaulding not only wants the best out of her own players by inspiring and supporting them but clearly her intentions stretch outside the realm of volleyball, the mark of an excellent coach.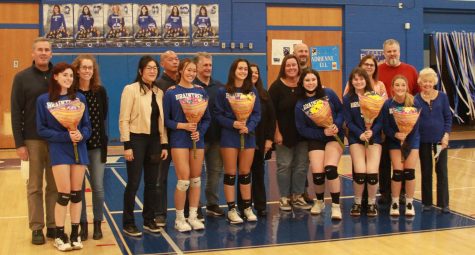 Best of luck to the Girls' Volleyball team as they finish off the rest of their season. Go Wamps!
Varsity Roaster:
Gianna Christiani (#1, Left Back)

Ella Chan (#2, Outside Hitter)

Alana Sinclair (#3, Libero)

Danielle Coughlin (#5, Right-sided Hitter)

Chloe Zhong (#8, Setter)

Sabrina Wise (#9, Outside Hitter)

Adrienne Ell (#10, Outside Hitter)

Mary Kate Higgins (#11, Right-sided Hitter)

Johanna Nguyen (#12, Left Back)

Giulia Eduardo (#13, Left Back)

Sophia Colleary (#14, Middle Blocker)

Mackenzie Donlan (#16, Outside Hitter)

Grace McCarthy (#17, Middle Blocker)