Thayer Public Library seeks Braintree High Students' opinion on future events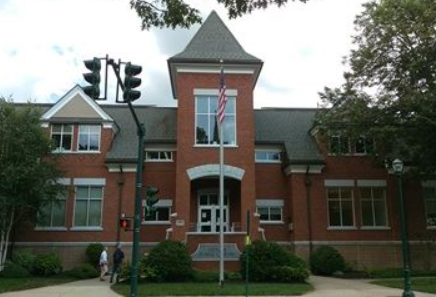 Thayer Public Library's Strategic Planning Committee met Saturday, March 11, to make suggestions on what they would like to see over the next five years for the Town of Braintree's most visited and iconic library. 
For many students of Braintree High School, this library is a vital place to relax with friends, a quiet and comforting place to do schoolwork or work on projects, a fun place to hang out and do activities and programs, a good place to check out books, or a great place to get in plenty of volunteer hours. 
Braintree High School has already partnered with the library in terms of summer reading programs, but our high school could do so much more with the library's resources and information. 
During the Strategic Planning Committee meeting, members (including many long-term residents of Braintree, educators, leaders of local social organizations, professionals in Master of Library Sciences, as well as two teen representatives) discussed TPL's strengths, potential opportunities, aspirations for the library in the future, as well as meeting the needs and wants of the community. Members were asked what people would like to see more often in the Library, or the community as a whole. 
As a representative of students from Braintree High, as well as all teens that visit the library, Vinaya Satheeshkumar mentioned the library could start a "Writers Workshop" program, and a "Tutoring System where qualified upperclassmen could help other students of all ages learn difficult topics from school…. and achieve volunteer hours as a reward." The teen librarian, Courtney Trudeau, is planning to start a "student magazine, filled with poetry-submissions, short stories, bits of news and pictures from any student that visits the library and open to all teens in the teen room to read."
 As some teens may know, the teen section of the library offers some volunteering opportunities for middle schoolers and highschoolers. One such opportunity is TAG, or the Teen Advisory Group. Soon, the library might include other opportunities like: tutoring programs, student magazines, writers workshop, poetry-slamming, student-directed plays/musicals, programs for people that would like to play music at social events and get recognized, and more. 
Adrija Maitra, another teen representative from the committee, mentioned the need of "student-driven diversity programs, where the volunteers can decide what program to put out and interested members can join said program" as well as "events that need instrument-players as volunteers, such as a talent show-type of event."
The library also is considering offering new video game events and board-game night events, so that tweens and teens can engage socially in what they like doing. 
Most teens from the high school are not aware of these opportunities at the library, and that is why, as a reporter, I am sharing this piece of information. The library is a great resource all students can use to expand their skills and experience, acquire community service hours/volunteer hours, do a deep dive in activities that interest them and have fun while doing so. 
Thus, if you are a student of Braintree High School and is interested in seeing some changes to the community of Braintree, start at the library.
If you like the sound of poetry-slamming night, writers workshop, TPL student magazine, creative commons contests, tutoring younger kids, volunteering and earning community service hours, directing or participating in a fun musical or play, playing an instrument for a social event, attending the town's TPL talent show, encouraging women in STEM and other causes, fundraising, playing video games, publishing your own books for the library to see, spreading cultural awareness and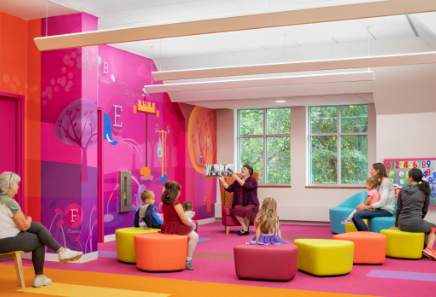 diversity, a Children's book award competition, book marathon, hands on summer activities, or anything else, let the library know by filling out these two following surveys:  https://forms.gle/t7YD4CUZ3davJzh99  and
https://www.surveymonkey.com/r/ThayerPublicLibraryCommunitySurvey 
Thanks!
-The Library Strategic Planning Committee