Girls Volleyball Push Through a Tough Season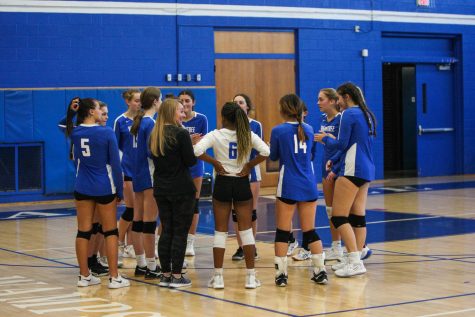 As they reached the midpoint of their season, the Braintree girls varsity volleyball team faced off against the Wellesley Raiders on Thursday, October 6th. After three hardfought sets, the team lost 3-0, scoring 16-25 in the first set, 21-25 in the second set and 21-25 in the third set. Wellesley, being a top 20 team in the state, fared to be a fierce competitor.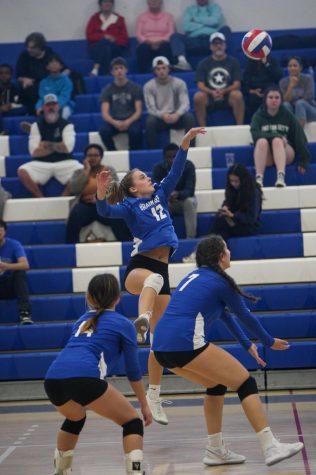 After the game, Braintree's Coach Spaulding stated,"I really think tonight's game was probably one of their best this season. Yes, we came off short losing three to zero, but the amount of effort my kids put in is tremendous and I'm super proud after that game."
Chloe Zhong, the team's setters said, "I think we did really good." She had also mentioned that before the next game they needed to improve on serving, after giving up several points from poor serves.
 A few of the team's top players that evening included setter Chloe Zhong, who racked up 5 assists, libero Alana Sinclaire, who made 10 digs and outside hitter Eirini Denakus, who made 3 blocks.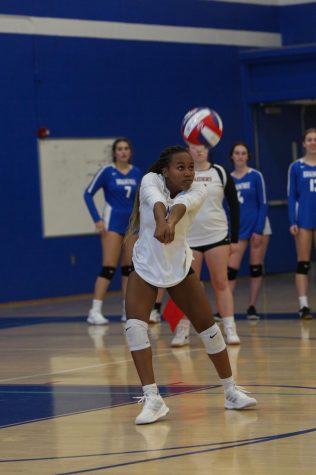 Despite the loss, the crowd was invested. Chants of "Let's go Braintree" could be heard from both students and parents alike. Angelina Tzeng, the setter for the JV volleyball team said, "Watching the varsity team play is a great experience for all existing players and upcoming volleyball players. It especially gives the JV and Freshman teams motivation to go out there and do their best, so that one day they too can be playing on the varsity team."
After a rocky start to the season, amassing a record of 1-10, the girls hope to end the season strong, with only 9 more games left. Next, they face Milton High School at Braintree High on Tuesday, October 11th at 4:00.